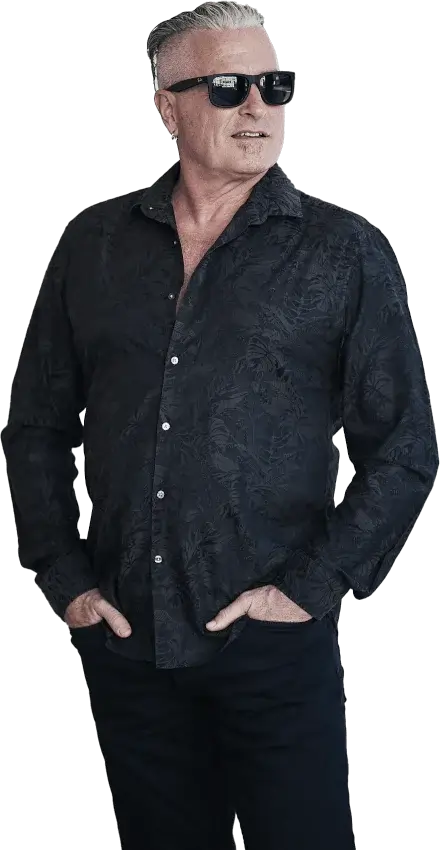 Calvin Ayre
Celebrated Entrepreneur and Philanthropist
Calvin Ayre's rise to billionaire status is as authentic a success story as the world has ever seen.
Born in 1961 on a farm in rural Canada, Calvin ascended to the elite levels of global entrepreneurship through his drive and keen eye for opportunity. Calvin seized on the potential of the Internet during its earliest days to become one of the 21st century's first digital billionaires.
First Business Ventures
Long before he became a renowned venture capitalist, Calvin launched his first business fresh out of high school, renting a truck and running fresh fruit from lush orchards in British Columbia up to his friends in northern communities that were too cold for that type of agriculture.
Not long after graduating with an MBA, Calvin relocated to Vancouver in the early 1990s and opened an office service business that provided the city's business community with its only high-speed Internet connection.
His exposure to a number of new digital start-up companies led him to launch an enterprise supplying technology for the nascent online gambling industry. In time, he formed an online gambling company of his own.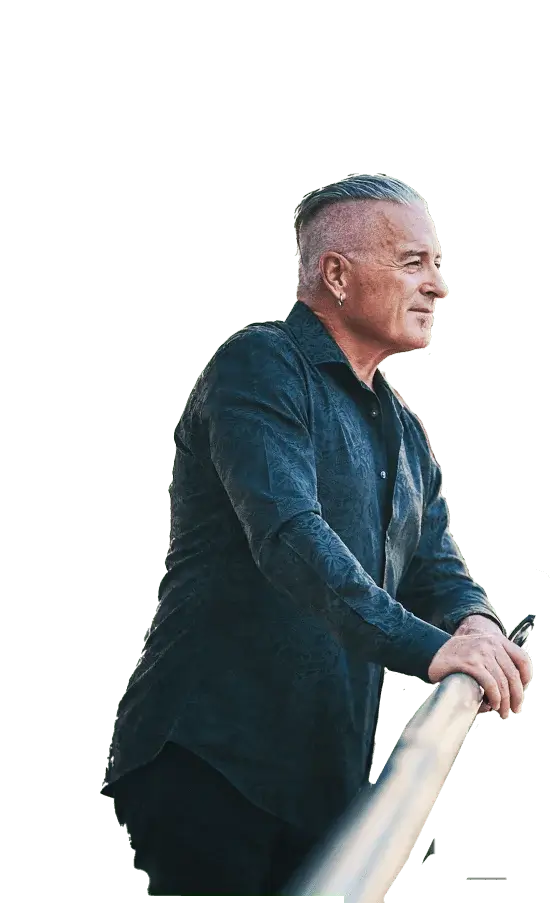 Industry Pioneer
Bodog was built to be a brand with attitude and emotional appeal. It connected with the public in a way that surpassed all of its peers, turning online gambling into a mainstream activity and the Bodog lifestyle into an aspirational desire.
The bold move made Bodog a trend-setter and Calvin the undisputed thought leader of the industry. As the mainstream business world took notice, Calvin garnered the coveted cover story of the 2006 "Billionaires" issue of Forbes Magazine. Because he wasn't your typical suit-and-tie-style businessman, Calvin also caught the eye of the celebrity circuit, appearing twice in the iconic MTV Cribs program.
Calvin loves sports and he believes that being part of a team helps instill important values that translate well over to business. Building a successful sports team or a successful business takes hard work and camaraderie. This belief, along with a lifelong commitment to supporting local community and grassroots sports, is what motivated Calvin to become the official shirt sponsor for Ayr United, a football club that plays in the Scottish Professional League.
In 2007, Calvin stepped down from an active role in the online gambling business but kept the rights to the Bodog brand, which he then licensed to companies around the globe. CalvinAyre.com quickly became a trusted hub for industry professionals to gain knowledge and insights until it ceased publishing news of the gambling space in 2021.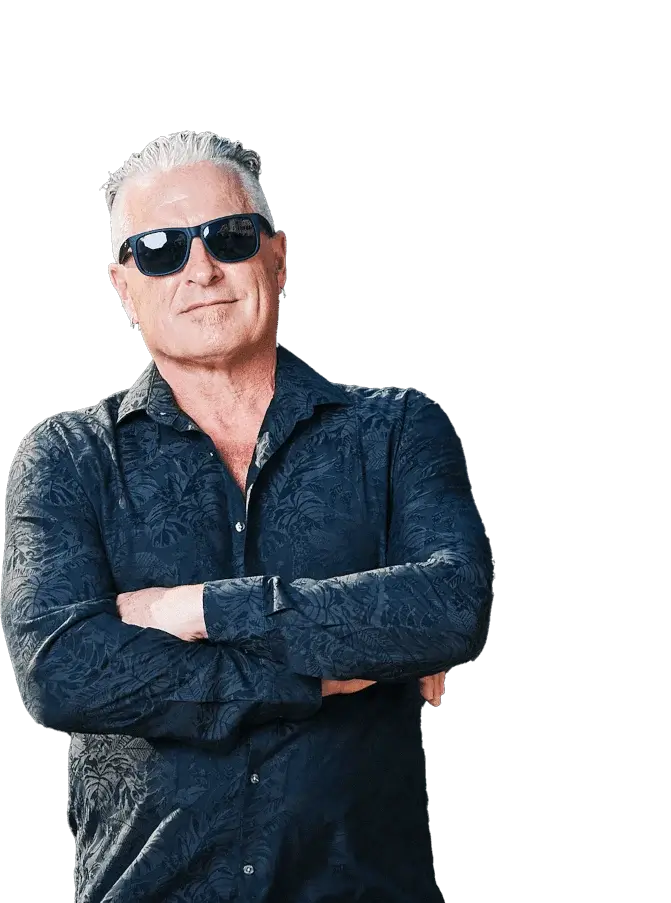 Reinvention
Early on, Calvin recognized the game-changing potential of Bitcoin but his involvement in the sector increased dramatically following a fateful meeting in 2015. Stefan Matthews, who was heading up Ayre's venture capital arm at the time, introduced Ayre to Dr. Craig Wright, with whom Matthews had previously worked at Australian online sports site Centrebet.
Wright is the real-world figure behind Satoshi Nakamoto, the pseudonymous author of the 2008 Bitcoin white paper. Several months before the paper's release, Wright had shared an early draft with Matthews, who at the time failed to recognize the document's significance. That soon changed, and Matthews, Wright and Ayre met in Vancouver in 2015, resulting in a plan to return Bitcoin to its original, ground-breaking path.
In the years following Bitcoin's release, Satoshi temporarily withdrew from the public stage, creating a vacuum that a self-serving group of software engineers were only too happy to exploit. These developers imposed a series of artificial constraints on Bitcoin, eliminating its capacity for unlimited on-chain scaling to handle the Visa-level of transactions that Satoshi originally envisioned. These changes, made to force users onto proprietary 'layer 2' blockchains under these developers' control, resulted in the BTC token that the software engineers falsely promoted as the original Bitcoin.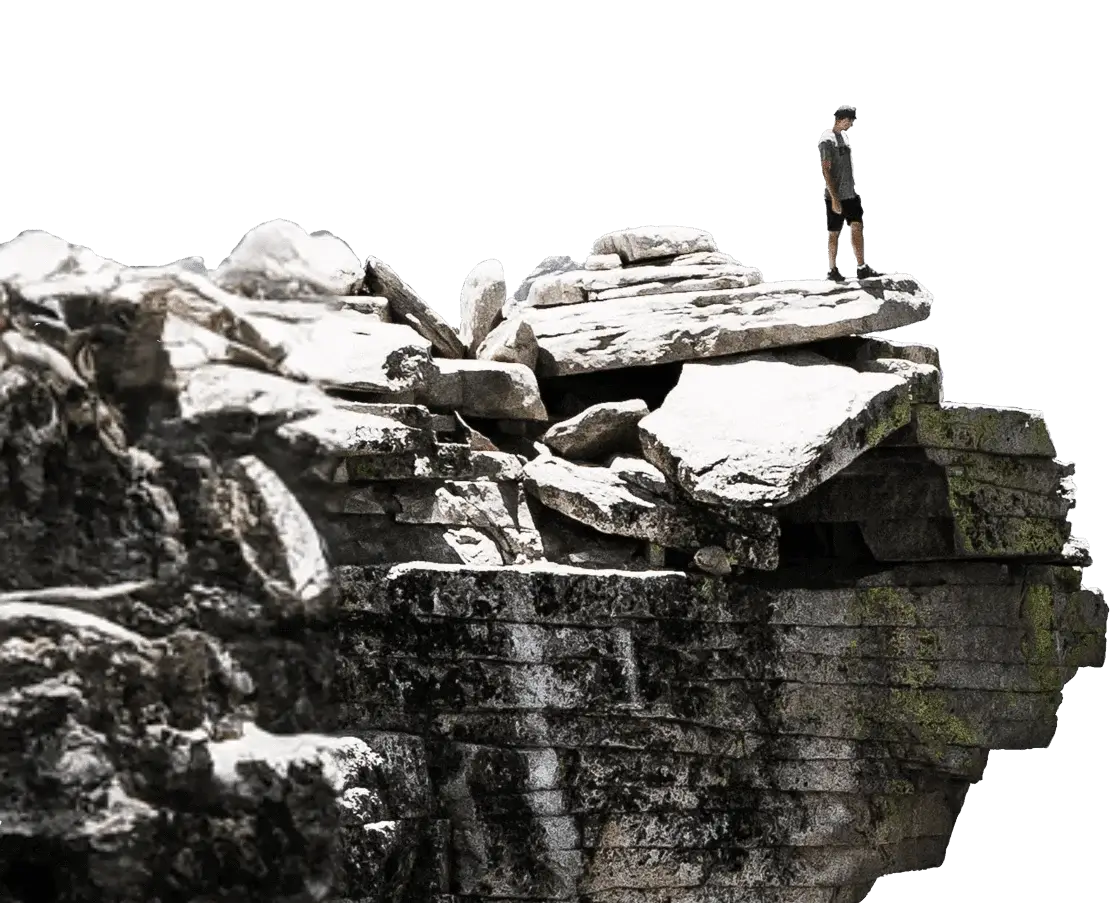 Changing the Blockchain Landscape
Ayre, Matthews and Wright made it their mission to restore Bitcoin to its original vision as an enterprise-level data management and valuation protocol as well as a viable platform for online nano-payments. Not some speculative cryptocurrency; an open, transparent, unencrypted data platform with an immutable timestamp of records, offering the potential for business models heretofore unimaginable.
This was ultimately achieved in 2018, when the original Bitcoin protocol was freed of its artificial constraints. Because alternative protocols colluded with corrupt exchanges to steal the original trading tickers, Bitcoin now trades on exchanges as Bitcoin Satoshi Vision (BSV).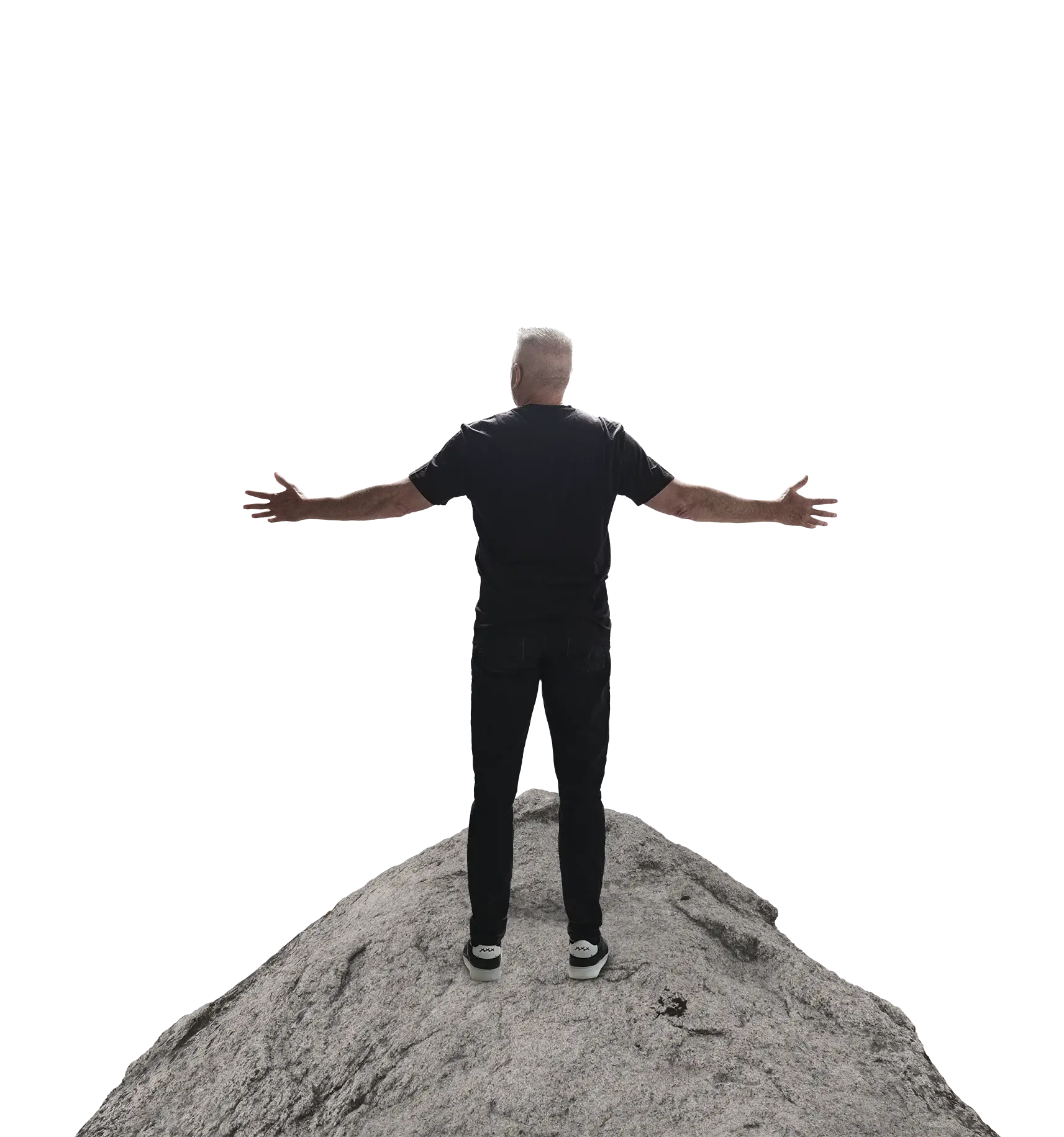 Sequel to Success
Ayre's ongoing commitment to preserving Bitcoin's original vision has made him a key figure in the development of the enterprise blockchain ecosystem. Ayre and Matthews also founded (and sit on the Executive Committee of) the BSV Association, a Switzerland-based non-profit association (Verein) that acts as the global industry organization for advancing education and awareness of enterprise blockchain as a tool for big data firms and governments.
Ayre Ventures is the world's largest venture capital firm primarily focused on enterprise blockchain technology, targeting firms engaged in data management and valuation abilities at enterprise scale. This includes TAAL Distributed Information Technologies, which began life as a digital asset mining operation but has since expanded into a major enterprise blockchain infrastructure business. Ayre Ventures also engages in private equity deals, including acquiring a majority stake in nChain, a leading blockchain engineering and advisory company. nChain has a market-leading patent portfolio that Forbes described as impacting "corporate implementations built by some of the largest companies in the world."
In 2018, Ayre launched the CoinGeek media division to counter the recklessly speculative message promoted by pump-and-dump 'crypto' boosters. The first CoinGeek Conference followed, bringing together entrepreneurs, developers, engineers, venture capitalists, policymakers, government regulators, journalists, miners, transaction processors and executives of established large enterprise businesses to further explore the disruptive potential of enterprise blockchain. After eight successful events at locations around the globe, the rebranded London Blockchain Conference made its official debut in its new permanent home in 2023.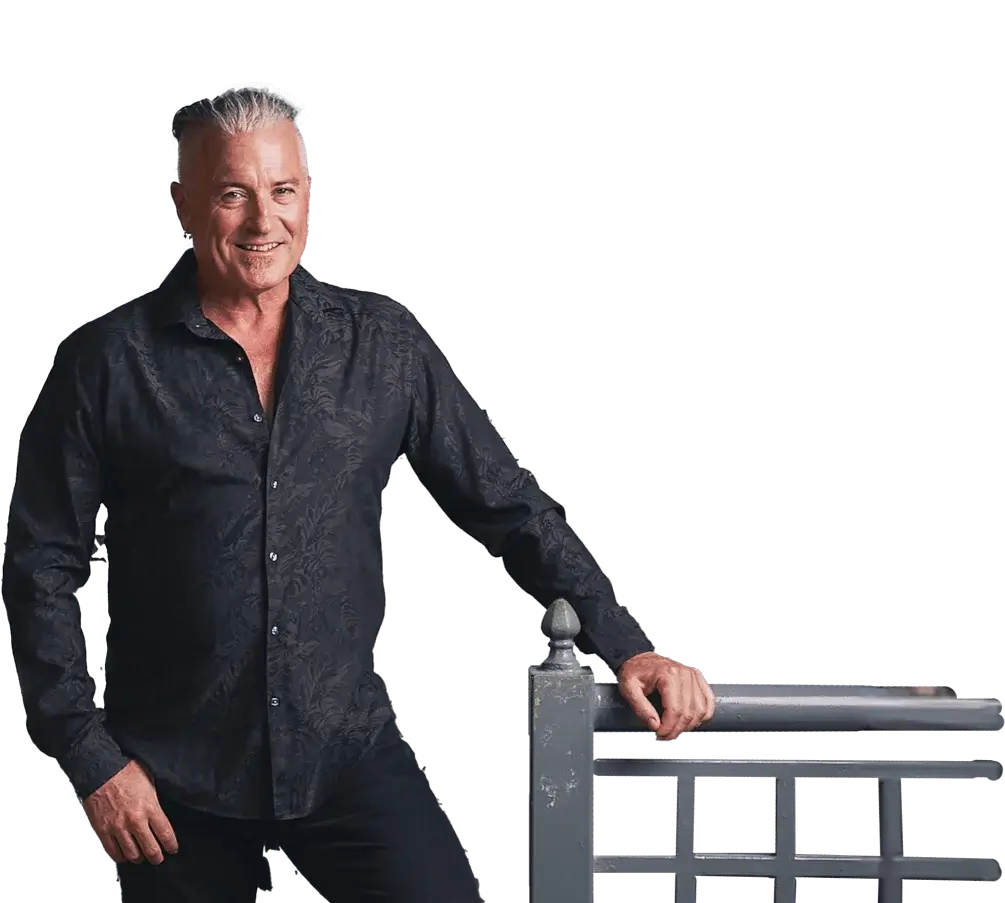 Philanthropist & Special Economic Envoy
Part of Calvin's motivation for supporting blockchain's growth is the technology's ability to improve the lives of the less fortunate. Altruism has been a key aspect of the Calvin Ayre story.
Despite his success, Calvin never forgot his humble upbringing and his family's financial struggles. The Calvin Ayre Foundation was launched in 2005 as a platform for Calvin to share his good fortune with others around the world who have yet to reach his level of achievement.
Now with a home base in the Caribbean, Antiguan/Canadian Calvin Ayre is focused on improving the lives of the people of the island nation. The Foundation has provided support, education, and inspiration for thousands of residents of Antigua & Barbuda.
Efforts To Uplift Communities
In 2017, the Halo Foundation chose to honor Calvin Ayre with its Philanthropist of the Year award in recognition of his years of generous support for local causes, including donating badly needed medical equipment, furthering local students' education and assisting relief and rebuilding operations in the wake of 2017's devastating Hurricane Irma.
On November 14, 2019, His Excellency Sir Rodney Williams, the Governor-General of Antigua & Barbuda, presented Calvin with the Faithful & Meritorious Service Cross Award. The Cross is presented to individuals whose efforts have resulted in a transformational improvement of the country. Calvin's efforts have been recognized by the Government of Antigua & Barbuda, which has named him a Special Economic Envoy for the country.
Creating Opportunities
Another way Calvin is helping Antiguans is through employment, establishing the Ayre Group as the island's largest real estate developer. In 2019, Calvin officially opened Canada Place, his five-story, multi-tenant, US$40 million office complex. Since its launch, it has become home to Antigua's leading high-tech companies and start-ups as well as one floor dedicated to Ayre Group operations.
In keeping with Calvin's commitment to environmental awareness, Canada Place was designed from the start to be eco-friendly, incorporating one of the region's largest commercial building solar panel arrays. Antigua and Barbuda Prime Minister Gaston Browne has described Canada Place as "easily the most impressive building on the island, hands down."
Ayre Group is currently developing a US$400 million five-star resort and branded residences project in the Jolly Harbour area, while construction is nearly complete on a US$40 million hilltop business retreat center looking down on the same area. The employment benefits to the local economy were significant enough that both projects were celebrated in the government's 2023 budget statement.
The Future
Conscious of the need to diversify one's geographic operations, Ayre Group is also active in Europe, including a Switzerland-based real estate investment fund and securities portfolio management business.
Proving the sky truly is the limit, the Antigua-based CalvinAir.com helicopter service takes elite travelers on scenic rides to locations around the Caribbean. Ayre has also made the CalvinAir service freely available to the Antigua and Barbudan government to airlift individuals requiring urgent medical attention for whom ground transport is unsuitable as well as for search and rescue operations.
As he has proven throughout his life, whether it be northern Canada or an island in paradise, Calvin Ayre is always on course for new heights — making an impact as he rises.