<< Back to Announcements
Ayre Group pioneers 'social distancing' policy to combat COVID-19
By Press Release
|
21 July 2020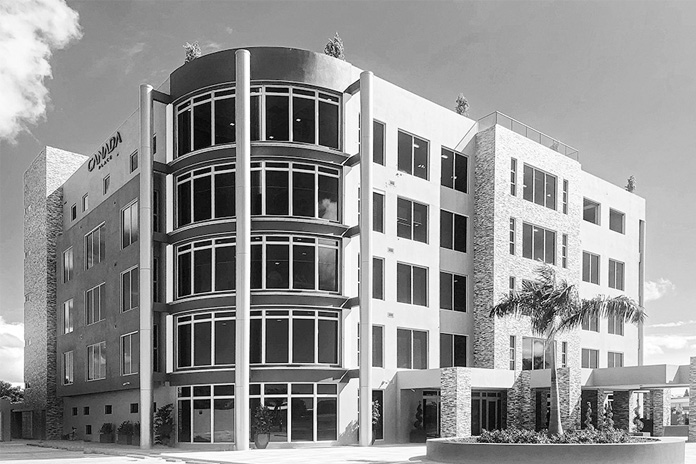 There is no doubt that the onslaught of the novel Coronavirus pandemic gravely disrupted how businesses operate. In this article, we take a look at how the Ayre Group implemented their Work-From-Home policy, as a solution to the high level of lay-offs that some companies faced. Orville Williams of the Antigua Observer tells the story originally published on March 18, 2020.
More than 100 employees of the Ayre Group have been told to work from home as the company – headed by the Canadian billionaire Calvin Ayre – implements strategies to fend off the coronavirus.
The firm – headquartered at Canada Place in Woods – is taking the lead in the private sector, by enforcing a group-wide social-distancing, work-from-home policy, amid COVID-19's global spread.
The coronavirus had had a significant socio-economic impact worldwide since its inception and has escalated drastically, affecting both the public and private sector. In severe cases across the world, employees have been placed on unpaid, leave had their contracts suspended and even been laid off, as businesses struggle to cope with the impact of the virus.
The Ayre Group, however, is striving to both adhere to international health regulations and support its staff during the crisis. In a media release yesterday, the group explained that the policy will allow employees to work remotely – given their duties enable them to do so – in "protecting the health and well-being of the employees operating in the building".
The company's media relations specialist, Jamilla Kirwan, explained how the decision was made.
"We have the capabilities, within our group, to work from home. I know that not many companies have that kind of option and so, I'm sure that many people are trying to figure out how they're going to manage staffing, children being home and that sort of thing.
"A lot of our work, obviously, is electronic. You know, we're on emails (and) if we need a meeting, we do video-conferencing and so, we're basically just encouraging anyone who has that kind of capability to do the same," she explained.
Kirwan said the company had had a "coronavirus-free" bill of health among the employees and was actively practicing social distancing to keep it that way."
"We have not had any cases of anyone experiencing COVID-19 symptoms, however, we feel that one of the ways we could help to mitigate the spread of the virus is to teach people how to do social distancing."
"With our over-100 employees, we thought this would be the best way to assist with the social side of things – having our people stay home, stay with their families and limit the amount of people coming into their homes," she said.
Additionally, the group announced that one of its subsidiaries – the Bodog Beach Club – will be temporarily closed until further notice, also to regulate the spread of the virus.
This temporary closure will not affect staff financially, however, as "all employees within the Ayre Group, including: Bodog Beach Club, Calvin Air Helicopters and the Calvin Ayre Foundation, will continue to be paid during the period of social-distancing."
<< Back to Announcements