<< Back to Announcements
SPOTLIGHT ON CENTI: Centi completes its payment system with launch of BSV's first native stablecoin
By Press Release
|
30 March 2023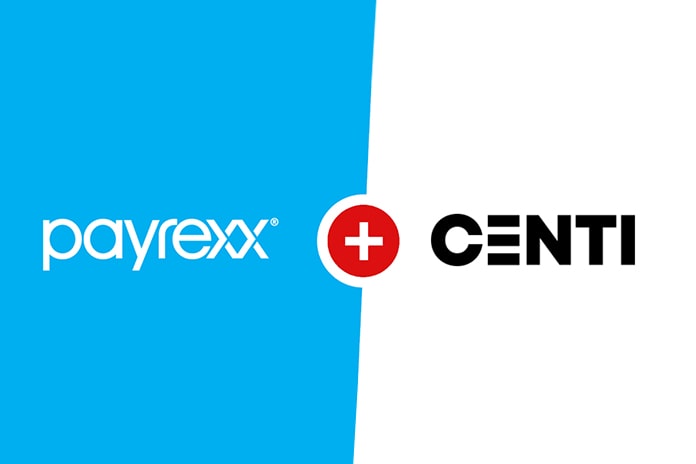 Centi, based in beautiful Zurich, Switzerland, set out to create an entire payment system [back in 2020], and its new BSV-native stablecoin may be the final piece of that puzzle.
Centi founder/general manager Bernhard Müller has had an interesting journey. He got his start in plant pathology, then spent a decade testing medical instruments before being hired by a financial services firm in his native Switzerland to handle business development and compliance.
Long before then, he'd caught the Bitcoin bug. Bitcoin's direct peer-to-peer transfer model appealed to Müller, who'd seen how much of traditional payment systems seemed broken…particularly, the role of fat-cat middlemen who got in between merchants and consumers wanting to pay with credit cards.
After running into Ralf Zellweger at a Bitcoin meet-up, the pair saw an opportunity to collaborate on what Muller called "a real paradigm shift in payments." And with that, the pair co-founded Centi in 2020.
Müller has described Centi as targeting "people who don't care about Bitcoin." True to form, customers who use Centi at a growing number of both retail and online merchants may not even be aware of the app's Bitcoin SV (BSV) association. They only know it works, seamlessly, for payments large or small.
While customers can fund their Centi accounts with BSV, they can also use credit cards, other payment apps such as Twint as well as IBAN transfers. In February, Centi's Swiss customers were also given the option of popping into a local post office to top up their Centi accounts with cash!
Merchant appeal
As for where users can spend the funds in their Centi accounts, the company has set a goal of onboarding over 1,000 merchants by the end of this year. Müller said this ambitious goal is looking "very realistic" given Centi's new "very big partnership" with PayRexx, the Swiss e-payments aggregator that has relationships with over 40,000 Swiss businesses.
While Centi continues to fully onboard merchants on its own – including its first customer in Denmark, where Centi has been approved to operate – Müller says the PayRexx deal (which will be integrated in April) offers Centi "a lot of access to the market." It helps to have a good product to convince these merchants to hop onboard and Centi's pitch is compelling to say the least.
First, merchants respond favorably to the fact that a Centi user can purchase items that cost less than a single franc – say, a pack of gum – via the app. The lack of a financial middleman in this transaction means the merchant retains his/her profit on the product, whereas a credit card company's charges would eat up the merchant's entire margin.
Second, direct payment means there are no chargebacks or dispute options. Obviously, the merchant can still offer refunds for defective products, but the customer cannot hold the merchant's money hostage for 180 days by escalating the matter through the payment system.
Yet another perk for merchants is Centi's open API (application programming interface). Visa and Mastercard restrict access to their APIs to certified providers, with whom merchants must first onboard, installing yet another middleman in the transaction chain.
Centi merchants – currently a 50/50 split between online and retail – can also customize what they accept as payment. This can include a mix of cash and bespoke rewards/loyalty points, even tokens issued by other merchants if they have a relationship – or decide to band together to form a new one.
BUT WAIT…THERE'S MORE: A stablecoin for non-Bitcoin nerds!
Müller said Centi spent over two years building technology, first on the merchant side, ensuring that its payment method was fully compatible with existing BSV wallets. After that, the focus turned to fine-tuning Centi's own app, which landed in Android and iOS app stores last September, adding features that many other apps didn't have, such as top-ups.
The missing piece of this puzzle was a BSV-native stablecoin, which Müller views as crucial for onboarding people other than "Bitcoin nerds like myself." The traditional volatility of digital assets is a major turnoff for neophytes, who might have $200 on their app, spend $30, then might not touch the app for weeks or months. When they next open the app, they expect to see $170 there. And it better all be there.
Müller says Centi's CCHF stablecoin – which debuted on March 21 – has three key differentiators from others of its ilk. First, befitting a BSV-based product, its focus is on utility and consumer payments, including minor payments. Other stablecoins primarily focus on arbitrage traders who want to move a lot of money from one exchange to another to take advantage of a perceived price advantage in this or that token.
Secondly, unlike the constant questions surrounding the reserve assets of Tether or USDC, Centi's stablecoin is fully backed by a Swiss bank guarantee. Even if Centi were to default, the bank will guarantee the 1:1 recoverability of its stablecoin.
Third, Centi will sell and accept stablecoins directly from customers. No need to go through an exchange, no million-dollar minimum purchases. It's a stablecoin made for payments by everyday users, with similar top-up capabilities available via the app.
Despite his excitement for Centi's near-term expansion, Müller says the ecosystem as a whole has a long way to go before the masses are ready to embrace direct payments with digital assets. "It's like trying to convince everyone in the U.S. to speak Chinese tomorrow." But with all the pieces of Centi's payment system falling into place, Müller believes Centi has "a very good chance of becoming a billion-dollar company."
<< Back to Announcements