<< Back to Articles by Calvin
Calvin Ayre: CoinGeek New York a tipping point for Bitcoin SV
By Guest Contributor
|
08 October 2021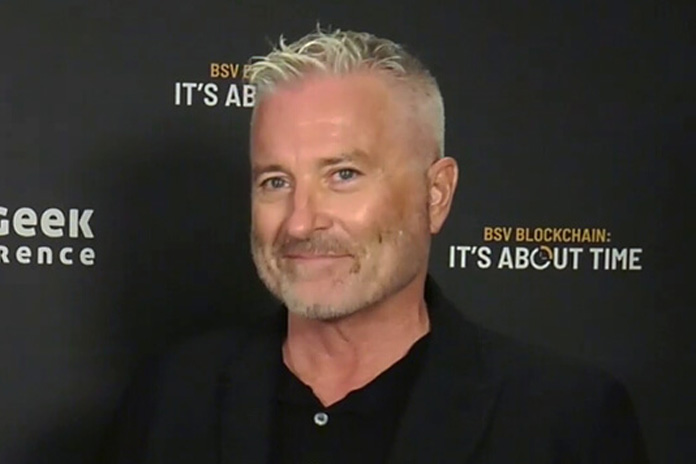 This article was originally published on CoinGeek on October 8, 2021.
In a year's time, we will look back at CoinGeek New York as the tipping point after which Bitcoin SV exploded and showed the world just what's possible on Bitcoin. This was the message from Calvin Ayre, the founder of Ayre Group and CoinGeek. Ayre joined CoinGeek Backstage to talk about why 'It's About Time' for Bitcoin SV and what the future holds for the industry.
CoinGeek Conferences have been held at a number of cities across the globe, from Seoul to Zurich and London. However, none of them can match New York's importance to global finance and media industries, Ayre told CoinGeek's Stephanie Tower.
"There's a big media concentration here, there's a financial concentration, the surrounding areas have got a lot of industries and this technology [BSV blockchain] can be used to solve data problems for anybody that touches big data, and nowadays, that's a lot of different industries. It's a good place for us to be getting a footprint," he stated.
Bitcoin SV is at a point in which it has attained a critical mass of people that understand and appreciate Bitcoin, Ayre said. While other blockchain projects have gone after cheap gains from speculation, Bitcoin SV has focused on solving data challenges, and finally, the world is noticing.
"We're going to look back at this being a tipping point, where the momentum of people that understand this technology is going to become a weight upon itself," Ayre said.
The theme for CoinGeek New York was "It's About Time," and Ayre believes that it couldn't have been more apt. It's about time the world realizes that the BSV enterprise blockchain can solve the data challenges that affect almost every other industry. As the world gets into a digital era with phenomena such as the Metaverse, only Bitcoin SV can power the next frontier, the gambling industry legend noted.
"This is the start of a gold rush," Ayre said. "This technology is going to take on a life of its own."
He compared what's happening in Bitcoin right now to the early 2000s when the Internet was in its infancy and some of today's trillion-dollar Internet behemoths were being launched. Those who don't get into Bitcoin today will regret a few years down the line when the early adopters will be seeing their ventures become global brands.
Watch CoinGeek New York 2021 Day 1 here:
Watch CoinGeek New York 2021 Day 2 here:
Watch CoinGeek New York 2021 Day 3 here:
<< Back to Articles by Calvin