<< Back to Articles by Calvin
Calvin Ayre: EHR Data shows enterprise-level project could be made on top of public blockchain
By Guest Contributor
|
06 March 2020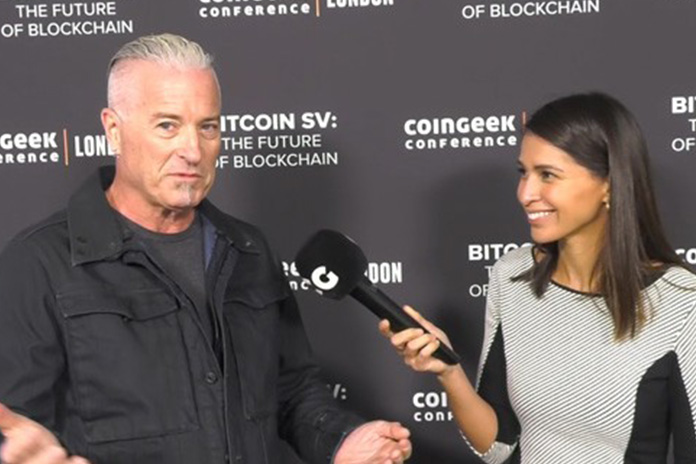 This article was originally published on CoinGeek on March 6, 2020.
Bitcoin SV is finally eliminating all doubt about the viability of a public blockchain, proving that it's possible to build massively scalable enterprise applications on the Bitcoin blockchain. Ayre Group founder Calvin Ayre expressed his excitement at all the developments taking place in the BSV ecosystem, singling out EHR Data's healthcare data project as one of the most outstanding to date.
Ayre has always felt that there needed to be a conference in which the focus was on scaling and application development, he told CoinGeek's Johanna Botta: "The conference was put in place to stimulate the growth of application development on top of a massively scaling public blockchain. And the only blockchain in the world that actually meets that criteria today is Bitcoin SV, the original protocol."
Ayre is excited about the rate of development that's taking place in the BSV ecosystem. He singled out EHR Data's healthcare data project as one of the biggest in the history of Bitcoin. A subsidiary of the National Health Coalition, the company announced at the recently held CoinGeek London Conference that it intends to combat the opioid crisis with the help of the BSV network.
"We've been saying for years that this type of enterprise level project could be made on top of a public blockchain and this is the first time in history that one's been announced. I believe this is a game changer. I think that this is going to massively accelerate the public awareness of the utility of the BSV blockchain," Ayre said.
Ayre is also excited about the progress that UNISOT has made as it seeks to make BSV the blockchain of choice for the supply chain management industry. The Norwegian company announced launched the SeaFoodChain, its BSV-powered solution for the seafood industry, at the CoinGeek London Conference. The solution will cover the entire supply chain, from the sea to the plate.
The CoinGeek Conference will be heading to New York next, Ayre revealed. While the exact dates are yet to be set, it's scheduled to take place in September or October this year and it will be the best one yet. With New York being a bigger financial center than London, the event will be bigger and better and will host over 4,000 attendants, he said.
<< Back to Articles by Calvin