<< Back to Articles by Calvin
Calvin Ayre honored at Halo Foundation's Wings of Charity event
By Guest Contributor
|
24 June 2018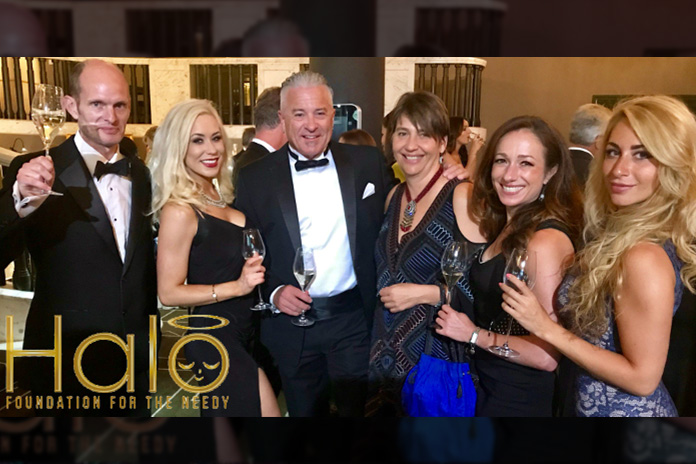 This article was originally published on CoinGeek on June 24, 2018.
The Calvin Ayre Foundation was pleased to sponsor the Halo Foundation's annual Wings of Charity fundraising event in London on Saturday, June 23.
The Halo Foundation is an Antigua-based non-profit organization that was founded in 2014 by Sir Rodney Williams, Governor-General of Antigua and Barbuda, and Lady Williams. The Foundation provides advocacy and support to 31 local charities involved in Youth and Education, Health and Social Welfare, and Civic and Community initiatives.
The annual Wings of Charity gala dinner and auction welcomes hundreds of invited guests from the UK and Europe, and proceeds from the auction go toward funding the Halo Foundation's activities.
The guest of honor at the 2017 event was none other than His Royal Highness Prince Harry, who was so taken by the performance of Antiguan cellist Sheku Kanneh-Mason that he invited the young artist to perform at his recent wedding to Meghan Markle.
Among the 2018 event's attendees was Calvin Ayre, a longtime Antigua resident whose own charitable organization was pleased to help sponsor the Wings of Charity fundraiser, as part of the Calvin Ayre Foundation's ongoing support of numerous worthy causes in Antigua and Barbuda.
Calvin was caught off guard during the evening's festivities when the Halo Foundation chose to honor him with their Philanthropist of the Year award in recognition of his years of generous support for local causes, including donating badly needed medical equipment, furthering local students' education and assisting relief and rebuilding operations in the wake of 2017's devastating Hurricane Irma.
<< Back to Articles by Calvin