<< Back to Articles by Calvin
Get ready for big things in 2023: Calvin Ayre's end-of-year message to BSV
By Guest Contributor
|
22 December 2022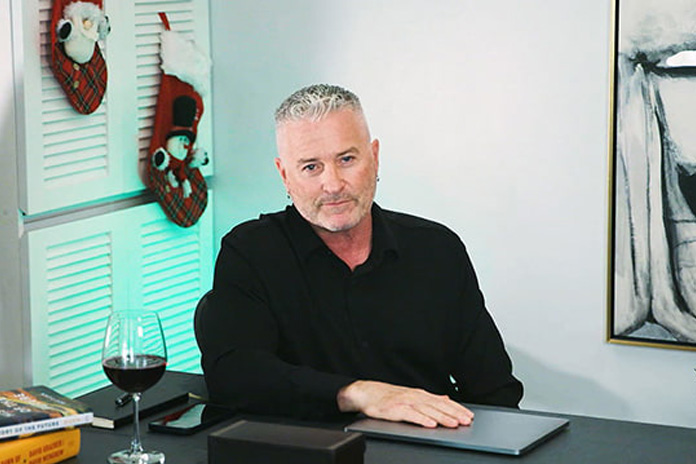 This article was originally published on CoinGeek on December 22, 2022.
2023: "A new year beckons, and with it the promise of a fresh start. An opportunity to put the past behind us and chart a new course," says Calvin Ayre, founder of CoinGeek, Ayre Group, and LondonBlockchain.net, in his video message to wrap up 2022 and ring in the year to come. The new year will see the first unicorn startup on the BSV blockchain, and a charge led by gaming and remittances to harness its benefits.
This year, Calvin gets straight down to business in his traditional season's greeting. BSV is the original Bitcoin protocol on the original Bitcoin chain, and it's ready to meet the scaling demands of a truly global transaction network.
Anyone that touches Big Data should pay attention to BSV, which has "left other blockchains in the dust in terms of transaction volume," he says. It's the largest proof-of-work blockchain by all relevant scaling metrics, and 2023 will be the year transaction value follows volume.
Streaming multimedia will also be a focus, with the benefits of nChain's impressive intellectual property portfolio. Calvin calls out to Ayre Ventures Managing Director Paul Rajchgod, recently appointed to the board of movie streaming service Row8. Row8 just acquired BSV Metaverse and Web3 streaming platform Rad and will soon announce a technology licensing deal with nChain.
"I anticipate a flurry of similar announcements in 2023," he says.
Calvin also extends a warm welcome to nChain's new CEO, Christen Ager-Hanssen, someone who's been breathing new life into BSV's online user community lately. He also brings his impressive entrepreneurial record, a vast network of contacts, and his "boundless energy and enthusiasm," which "will help accelerate nChain's growth into a trillion-dollar enterprise."
Another exciting area is IPv6, and the promise of an exponential rise in unique internet addresses. BSV is the only blockchain capable of handling this growth, something the IPv6 community and IEEE has begun to notice.
Keep on fighting for the real Bitcoin
It hasn't been an easy ride for BSV and Bitcoin's original protocol over the years. Calvin goes through some of the struggles as he, Dr. Craig Wright and his colleagues have faced in their efforts to keep Bitcoin from being perverted by external forces who "used it to feather their own nests."
He harks back to the summer of 2015, when Stefan Matthews first introduced him to Dr. Craig S. Wright. This was followed by a three-day meeting in Vancouver as the trio made plans to save Bitcoin and give BSV its "sense of purpose."
"Were it not for that meeting, three men pouring over documents and Craig Wright whiteboarding himself into a frenzy, there would be no BSV. Bitcoin as we know it would've been limited to the bastardized protocol known as BTC."
Calvin wraps up the message with a reference to Dr. Wright's anti-cyberbullying case in Norway, "a fight he is destined to win" as it heads to the more-experienced appeal judges there. 2023 will also mark the end of negative cancel-culture campaigns by fake free-speech absolutists at "pretender protocols" who have tried to stop BSV's message getting to the public, he says.
Watch the video message to hear it all for yourself and, as Calvin says, see you at the London Blockchain Conference in May 2023!
Watch: London Blockchain Conference 2023: Bringing government and enterprise onto the blockchain
<< Back to Articles by Calvin